Kevin Madden's Creggan side showed a great deal of character to fight back and draw with Cargin in the Antrim Senior Football Championship (1-12 to 2-9).
Cargin, the county champions, were favourites to win this game, and they looked on course to do so thanks to a great performance in the first half. Goals from Ciaran Close and Michael Clarke gave them a seven point lead, and things didn't look good for Creggan.
Conor Small did manage to close the gap though, and at half time Creggan trailed by 2-6 to 1-5.
Small almost got a goal early in the second half, and then Mark Dougan and Tomas McCann did find the target to put pressure on the county champions. Creggan got the chance to equalise in injury time, and Tomas McCann took it to leave the final score at 1-12 to 2-9.
The replay is due to take place this Saturday in Ahoghill at 6pm.
Saffron Gaels took to Twitter to make comment about the match.
When you're the sort of person who thought for years Armoy was Ahoghill, getting to Creggan may prove to be a challenge today 🙈 😑

— Gillian (@gatdix) September 3, 2016
@ChristySheerin prone to throwing a bit of abuse to referees myself but some of those Creggan boys were a joke #clowns

— Jack Ó Dúllaing (@JDowling11) September 2, 2016
@OdhranBradley Creggan missed a few also. Creggan full back line was on top & the full fwd line looked sharp when the ball was kicked in

— Kevin O`Neill (@K_ONE11) September 2, 2016
@OdhranBradley very strong 2nd half from Creggan & with a little more finesse in front of goal woulda won! Correct on @AhoghillGAA though!

— Kevin O`Neill (@K_ONE11) September 2, 2016
Footage has just been released of John Brennan entering the changing rooms after @Cargin_Gac game vs creggan https://t.co/GXhUc14NmF

— Stephen Lynn (@StephenLynn6) September 2, 2016
Sounds like a cracker in Ahoghill tonight, Cargin and Creggan to do it all again

— David Mohan (@DavidMohan99) September 2, 2016
Surely sense will prevail and @AontroimGAA will play the @Cargin_Gac versus @KickhamsCreggan replay at a reasonable time

— Donal mc keever (@donalmkeever) September 2, 2016
Sounds like a cracking game at Ahoghill this evening between @Cargin_Gac and @KickhamsCreggan – ragin I didn't go now 😠

— Brendan McTaggart (@bmct123) September 2, 2016
Great game, Tommy McCann with the free at the death. Carnage in Ahoghill now…😂 pic.twitter.com/MPyi0niVph

— Kickhams Creggan GAC (@KickhamsCreggan) September 2, 2016
Posted: 12:30 pm September 5, 2016
The Ulster council has changed a rule implemented on Ulster Club champions which some Antrim clubs felt was too...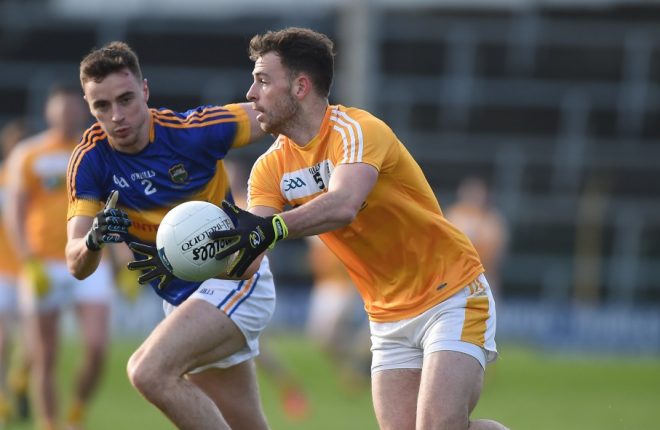 Matthew Fitzpatrick says he feels no pressure.
Kevin Madden says that Creggan need to lift their performance this weekend.