Tom McLean has said that Derry hurling needs a Derry man as the head coach next year.
The Antrim man officially stepped down as manager of the Oak Leafers this week, and in a statement gave his opinion for the next step for the county.
"I think the time is right for Derry to try and get Derry people to take the lead at senior level. There is no doubt that the hurling talent is in Derry but they must work it out among themselves how to get the best hurlers out to play for the county.
"I wouldn't have the energy or the enthusiasm to go another year, so it's time to move on.
"I want to sincerely wish Derry hurlers all the best in the future."
McLean had been involved with the Derry team for five years, three as assistant to Ger Rogan, and for the past two of those he was the senior manager.
He led Derry senior hurlers to the Christy Ring Cup final for the first time in 2015, something which will provide inspiration for the task of rebuilding the team for the years ahead.
In the Derry county board's statement they said: "Tom is a passionate Gael with a rich knowledge of hurling. He has been a pleasure to work with and we wish him the very best for the future.
"The process of appointing a new senior hurling manager will now commence."
In his final statement McLean made a point of thanking all those who had helped him during his time with the Derry hurlers.
He said: "I would like to thank all the people who were involved with me in the management team, especially Terry (Gray) Catherine (Feeney/Kelly) Paul Harry (McDermott) who have been been there all along, as well as Colm the groundsman at Owenbeg.
"To the county board I would say a big thanks for all the support they gave me and the hurlers during my tenure.
"I want to thank all the players who I was involved with over the five years for all their time and effort. Also, the clubs for their support and for the supporters who got behind the hurlers."
Posted: 11:45 am September 9, 2016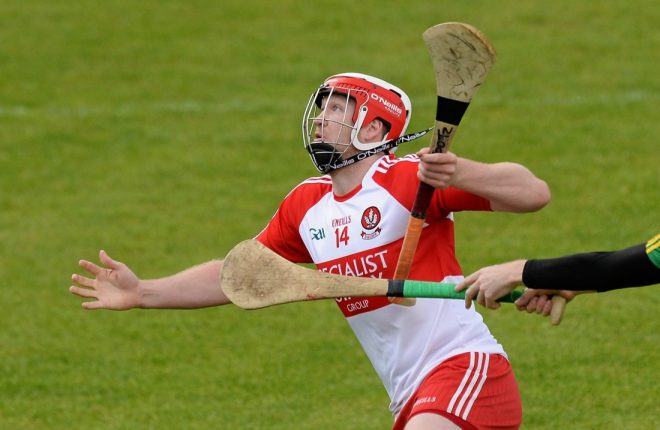 The Derry hurling team has been named for Sunday's game against Carlow.
There are big changes to the Derry hurling panel this year.