Bathshack Antrim Senior Hurling Championship semi-finals
Ruairi Og Cushendall v O'Donovan Rossa
Saturday, 5pm, Corrigan Park
PHILIP Campbell says that if Cushendall lack any level of intensity against Rossa this weekend they will lose.
The Ruairi Ogs are the defending champions, and comfortably defeated Creggan in the semi-finals by 6-29 to 1-12.
Yet Campbell was adamant that Rossa present a far more difficult challenge than their last opponents.
"With all respect to Creggan, Rossa are a different kettle of fish," Campbell said.
"Their work rate and attitude is exceptional. They are a young team, and they are fit. They move the ball very quickly. It is what you expect from a team managed by Jim Close. They play the same way that he played. He was up and down. I hurled with him in America in 1994 and I know what he is like."
The Ruairi Ogs have played Rossa twice this year in the league, and won both times. However, that doesn't mean that victory is a certainty this weekend.
"They are really dangerous. When we went up there to play them (in Rossa Park in Belfast) we beat them by four points, and I said there wouldn't be many who would go there and come away with the points.
"If we are not at our best, then we will not win."
Campbell expects to be without Sean Delargy due to injury. However, he said that everyone else was fit to play.
He said that the players are champing at the bit to get at this semi-final. A turn out of 52 players highlights that very fact, and Campbell said that he has two players for every position. He said that there are four or five places on his first 15 which he is still not sure about.
VERDICT: Cushendall
See this week's Gaelic Life in stores or online here for interviews with Philip Campbell and Jim Close ahead of Saturday's semi-final clash
Posted: 4:15 am September 8, 2016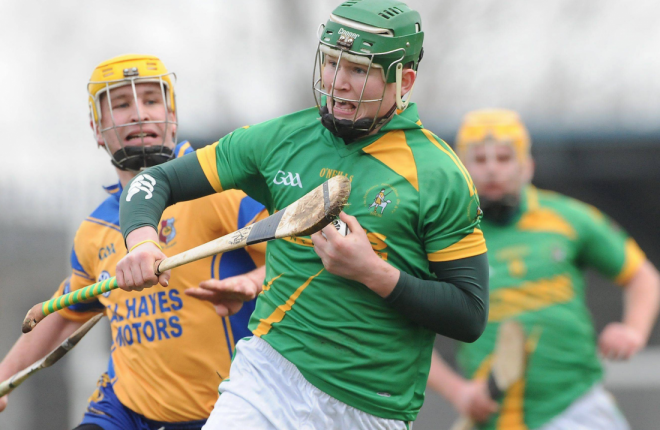 Hurling columnist John Martin believes that this weekend's Antrim Senior Hurling final is a 50-50 game despite what the...
ROSSA manager Paul Close says that they can put it up to Lamh Dhearg this weekend despite the...