Donegal were defeated by Dublin last weekend, and following that result stalwarts Eamon McGee and Colm McFadden decided to retire from the county team.
Donegal manager Rory Gallagher now has to turn his attention to next year, and hope that he can capture a trophy at the third time of asking, and without two experienced players.
There was all-round praise for those two elder statesmen on Twitter, and here are some of the best tweets we saw.
Congrats on a great career @EamonMcGee . An inspiration to any young player out there. Enjoy retirement.

— Declan O Sullivan (@declansull11) August 11, 2016
Best wishes @EamonMcGee,mighty part played in great @officialdonegal team's achievements. Maith thú.

— Martin McGuinness (@M_McGuinness_SF) August 8, 2016
A word on Eamon McGee. Dropped from Donegal panel by four different managers, and then came within whisker of man of match in All-Ireland.

— Kieran Copacabana (@KCsixtyseven) August 8, 2016
Best of luck with your retirement @EamonMcGee . Not many old school defenders like ya anymore. #HardyHuar

— Rory's Stories (@RorysStories) August 8, 2016
Setting up goal against Dubs before passing baton to another @gaothdobhairclg man. Not bad way to exit @EamonMcGee Family time now. Enjoy

— Harry Walsh (@HarryWalsh65) August 8, 2016
All the best to @officialdonegal's Colm McFadden in his retirement! #GAA pic.twitter.com/1qQe9HCiOp

— GPA (@gaelicplayers) August 8, 2016
Colm McFadden calls it a day after a great career. Great player and a gentleman. @officialdonegal

— Adrian Logan (@OurLogie) August 8, 2016
It's an end of an era for @officialdonegal with Colm McFadden retiring. That cultured jink and left foot will live long on the memory.

— Anthony McGrath (@anthonymcgrath7) August 7, 2016
Sad to see Colm McFadden retire. Top man, his performances in 2012 will never be forgotten. One of Donegal's greatest servants.

— Mark Gallagher (@bailemg) August 6, 2016
Colm McFadden has retired. His impact on big games was massive. And he was sensible enough to stay off social media.Good luck to him.

— Kieran Copacabana (@KCsixtyseven) August 6, 2016
Posted: 9:00 pm August 12, 2016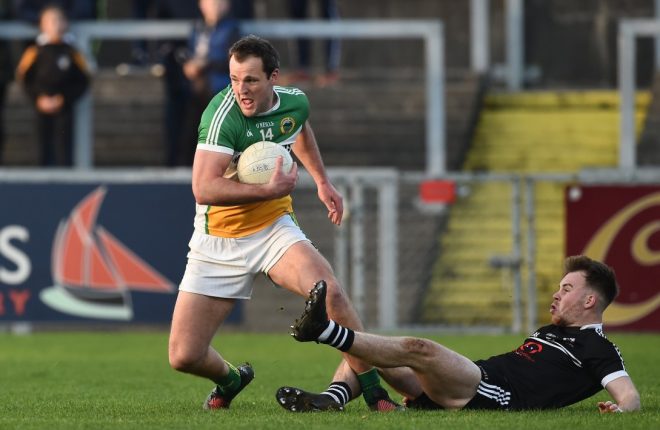 Reaction to the weekend's Donegal Senior Championship first round.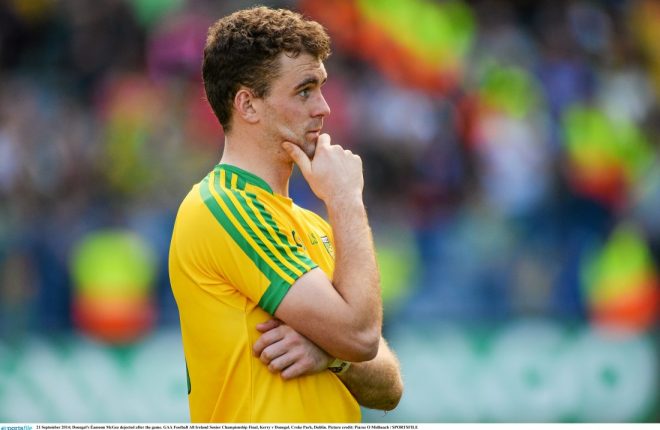 Eamon McGee reveals his side of the story about his falling out with Kevin Cassidy.
An update on the Donegal panel, with some big fantasy players due to stay on.