Name:

Niall Morgan

Age:

25

Occupation:

Teacher
Teams played for:
Edendork, Tyrone
If you were throwing a party and you could invite anyone in the world, dead or alive, who would you ask around?
Peter Kaye for jokes
George Best for drink
Halle Berry to look at
Where do you like to go out to celebrate after a big victory?
Square Bar – Only Edendork people allowed
If you weren't playing GAA what would you be at?
Back at soccer or else hacking around a golf course
What's the worst pitch you've ever played on?

Stewartstown's old pitch was horrible, but their new pitch is class!
Which character in any film are you most like?
The Monk – Mean Machine
Any odd items in your kit bag?
A packet of cookies or some form of chocolate
What's your preferred brand of gear?
Adidas in everything apart from gloves which are always Uhlsport!
Who's the biggest joker in the teams you play for?
Edendork's joker would be Conn 'Skids' Kilpatrick – the chocolate bar Tyrone joker is Micky O'Neill – makes away journeys shorter!
Which team mate has the best looking other half?
Richy Donnelly has a number of other halves so one of them is bound to be up there
Who is the worst trainer?
I wouldn't be a fan of energy system development – Justy McMahon doesn't train #LedleyKing and Meylor can't get out of the cryospa long enough to train
Who spends most time in front of the mirror in the dressing room?
Darren "The Dazzler" McCurry
Who's the best/worst person to share a room with on away trips?
Best – Mickey O'Neill as stated above is a good laugh
Worst – Cathal McShane always talks about his goal against United
Who's the best/worst person to sit beside on the team bus?
Complete bromance but Mickey O'Neill again best to sit beside.
Worst person is Matty Donnelly because all he does is eat and sleep
Who has the best and who has the worst diet on the team, and what does it include?
Between myself and Conor McAliskey for the worst – numerous take aways a week
Conor Clarke enjoys cooking healthy foods
Toughest opponent you have faced?
Johnny Lafferty – good in the air, good feet, good runner – bad beard
Best or worst quote you've heard, either from a manager, player, opponent?
Best – A team is like a bicycle chain with 15 links, if one link is weak the whole chain breaks down – Kevin Collins
Worst – Score more points than the other team and win – Anonymous
Best manager you've ever played under?
Mickey Harte – he leaves no stone unturned
Best ever performance?
V Dublin in league final in 2013
One to forget?
V Donegal in championship 2013 – don't think I'll be forgetting it too quick!!
When you were playing in the back garden, who did you pretend to be?
The same person every Tyrone child pretended to be – Peter Canavan –  when someone else called him I was Darragh Ó Sé
If there was a transfer market who'd be in and who'd be out of the team?
I'd take Gary Brennan from Clare and Mickey Quinn from Longford – Petey Harte to Edendork (Errigal Messi)
Posted: 1:00 pm August 9, 2016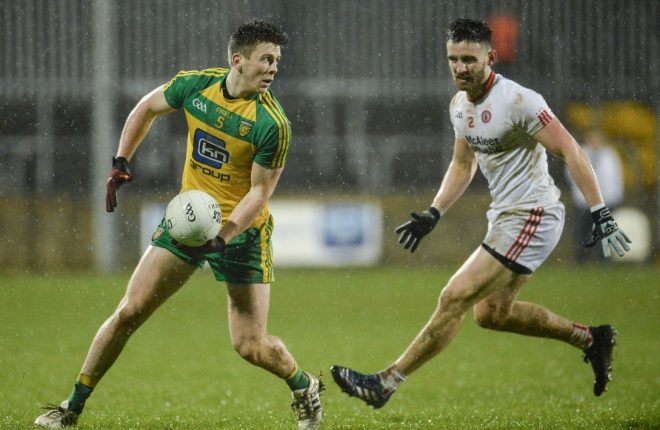 Mickey Harte named his team for the Mayo clash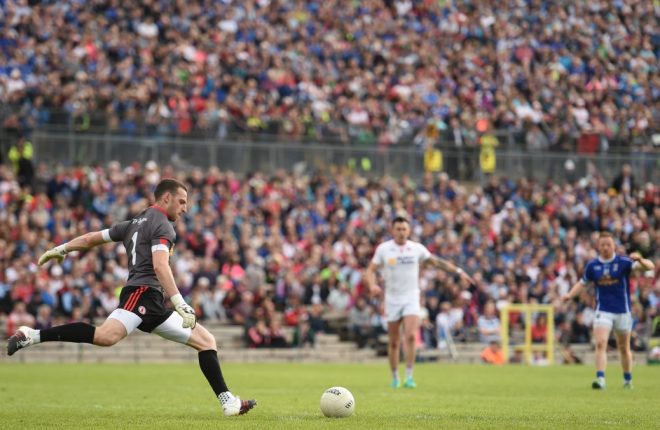 Tyrone have named their team for their game against Dublin on Saturday night.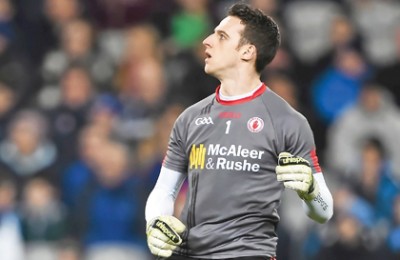 Tyrone will be expected to go far in this year's championship, but which players will yield the most fantasy...