Name:

Cathriona McConnell

Age:

26

Occupation:

SNA
Teams played for:
Donaghmoyne and Monaghan
If you were throwing a party and you could invite anyone in the world, dead or alive, who would you ask around?
First would be the Donaghmoyne gang because they know how to party, Beyoncé for a few tunes, Melissa McCartney for the craic and Steven Gerrard
Where do you like to go out to celebrate after a big victory?
Either Colemans of Laragh, or Nallo's
If you weren't playing GAA what would you be at?
Maybe tennis
What's the worst pitch you've ever played on?

Carnacon Co Mayo a few years back
Which character in any film are you most like?
Forrest Gump because I'd run all day ha.
Any odd items in your kit bag?
Probably my stash of holy water from Knock.
What's your preferred brand of gear?
Adidas gear is nice
Who's the biggest joker in the teams you play for?
Ann-Marie Burns. You don't get away with much when she's about. Always something to say, she keeps the craic going.
Which team mate has the best looking other half?
There's not many with other halves, so any man out there looking for a woman come to Donaghmoyne. But of the ones that are there, they don't even come close to my own.
Who is the worst trainer?
Probably myself, although I have got better this year with all my extra training and lengths of the field.
Who spends most time in front of the mirror in the dressing room?
Definetly the younger ones, like Aine McElroy. The hair has to be fixed before we head out on the field incase some of the boys might be at the game.
Who's the best/worst person to share a room with on away trips?
Linda Martin and Niamh Lynch definitely the best, they always have the DVDs and sweets.
Who's the best/worst person to sit beside on the team bus?
I always sit up the front (travel sickness) but Niamh Lynch and her snack box always keep me company.
Who has the best and who has the worst diet on the team, and what does it include?
Worst would probably be Sandra McConnell. We're only in the door from training and she's a way of getting a take away or in the press eating sweets.
Best diet either Sharon or Cora Courtney, you can't eat a sweet or chocolate in comfort around them or you be getting the eyes.
Toughest opponent you have faced?
Noelle Comyn (Ballyboden) verbally tough
Best or worst quote you've heard, either from a manager, player, opponent?
Francie Coleman (Donaghmoyne) "Stick to her like shit to a blanket."
Best manager you've ever played under?
Francie Coleman, he's been my manager from u12 up and have won a lot under him.
Best ever performance?
Senior Club all Ireland 2006; my first club All-Ireland and I got player of the match that day.
One to forget?
All Ireland final with Monaghan in 2013, no need to say anymore.
When you were playing in the back garden, who did you pretend to be?
Ross Munnelly from Laois
If there was a transfer market who'd be in and who'd be out of the team?
They're not a bad bunch. I wouldn't get rid of anyone, but I wouldn't mind taking in the likes of Briege Corkery or Geraldine O 'Flynn.
Posted: 1:00 pm August 30, 2016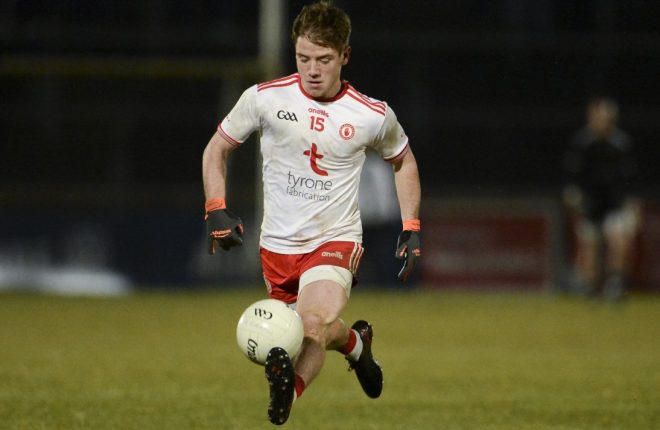 Tyrone's Mark Bradley gives his opinion on their championship opponents.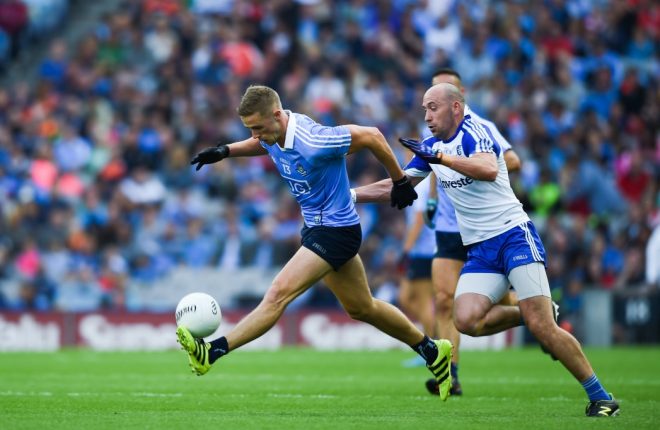 John Morrison says good teams learn how to impose themselves on their opponents.