Name:

Paul Burns

Age:

25

Occupation:

unemployed
Teams played for:
C.L.G Beart and Donegal hurling
If you were throwing a party and you could invite anyone in the world, dead or alive, who would you ask around?
Kevin Hart… he's a funny man and Rhianna for the music. She's not too bad on the eye either.
Where do you like to go out to celebrate after a big victory?
The Foot Inn in Burnfoot or the Frontier in Bridgend.
If you weren't playing GAA what would you be at?
Probably be away working, or trying to play golf!
What's the worst pitch you've ever played on?

Armagh Athletics Grounds when we played Armagh in this year's Nicky Rackard first round. It was like the Sahara desert!
Which character in any film are you most like?
"The Monk" out of Mean Machine, lol.
Any odd items in your kit bag?
Speakers for the tunes for before and after the games, and heap of match progammes.
What's your preferred brand of gear?
Adidas Gloros boots, O'Neills training gear, 65 hurls. Castleknock make a fine stick and a Cooper Helmet. Has to be Cooper!!
Who's the biggest joker in the teams you play for?
For Donegal it has to our physio Colm O'Neill; always taking the hand. And for Burt Niall "Wee Jude" Campbell and Ronan "Bubbles" McDermott. They're always laughing at something or someone.
Which team mate has the best looking other half?
I better say nothing here, lol.
Who is the worst trainer?
For Donegal Kevy Campbell. Never seen a man with more injuries. Colm O'Neill (physio) is sick looking at him. For Burt Conor McLaughlin. There always a teachers' meeting on the nights we have training, lol.
Who spends most time in front of the mirror in the dressing room?
For Donegal Ciaran Masterson and Sean McVeigh, always fixing the hair. For Burt Conor Harkin and Cricky McDermott always have their head stuck in the mirror, lol.
Who's the best/worst person to share a room with on away trips?
Best: Stephen Gillespie. Worst: Marty McGrath; never stops complaining about how much work he does, lol.
Who's the best/worst person to sit beside on the team bus?
Best: Ronan "Bubbles" McDermott. Worst is between Anthony Coyle, our kit man, (the smell of Redbull and his farts would make you sick) and Cricky Mc Dermott who's always going on about all the women he's got on the go and showing me all his Tinder matches.
Who has the best and who has the worst diet on the team, and what does it include?
Worst is probaly myself. Best is Sean McVeigh. He turned vegan now so just fruit and veg for that man.
Toughest opponent you have faced?
Magic Johnston of Down, that man is an animal.
Best or worst quote you've heard, either from a manager, player, opponent?
None that comes to mind
Best manager you've ever played under?
Andrew Wallace for Burt and Donegal
Best ever performance?
Against O Donavan Rossa in the Ulster Club Championship.
One to forget?
Against Mayo in the first game of the league last year was a bad day.
When you were playing in the back garden, who did you pretend to be?
Dj Carey and Dan "the man" Shanahan
If there was a transfer market who'd be in and who'd be out of the team?
Out would be Dara Grant. Paul Murphy of Killkenny in.
Posted: 7:00 pm May 10, 2016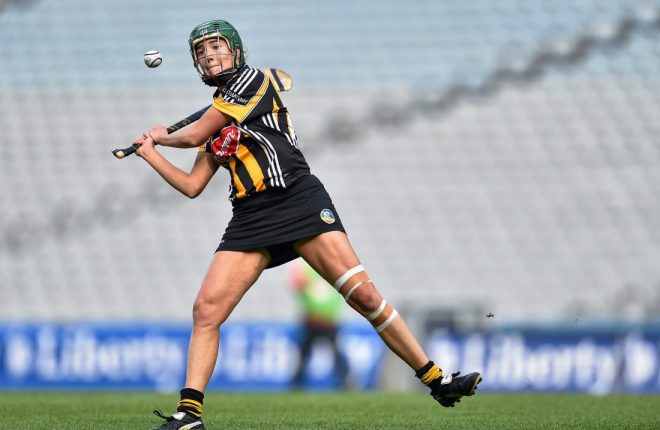 Fionnuala Carr was reminded of the unsurpassed skill and beauty of Camogie and Hurling.