GEAROID Adams has revealed that Antrim had attempted to keep Niall McKeever's hamstring problem under wraps before he failed a late fitness test against Fermanagh last Sunday.
McKeever was on course to take his place in Antrim's ill-fated Ulster Championship opener, but the 6'5 midfielder was ruled out on the cusp of throw-in after exacerbating his injury during a pre-game warm-up.
Adams said: "Niall picked up a hamstring injury a bit before the Fermanagh game during a club match. We were basically trying to keep it under the radar.
"The physios did a lot of work on him and on the day we were going to make a big call on it. Around half an hour before the match he was good to go but in the second part of the warm-up it twinged so he's got a hamstring strain, which obviously prevented him playing.
"He was almost ready for the Fermanagh game but with a hamstring injury you have to be 100 percent so hopefully with a bit of rest and more physio he'll be back in a couple of weeks."
The midfielder's absence came as a particular blow with direct opponent Eoin Donnelly in typically imperious form, but Adams refused to use that as an excuse for Antrim's below-par performance.
He said: "Eoin Donnelly is a mountain of a man and he's a good athlete. Big Niall's a similar type of player so it would've been an interesting battle. That it happened five minutes before throw-in obviously had a knock-on effect but I'm not saying it was the reason for our slow start.
"Mark Sweeney came on and played very well. In midfield Niall is that dominant force and big John Carron had a good battle with Eoin but it wasn't actually the first ball that let us down, it was the breaking ball."
Antrim enter the Qualifiers as a result of their 1-12 to 0-9 defeat to Fermanagh, and Adams struggled to explain their slow start to proceedings against Pete McGrath's side.
"Myself and Frank [Fitzsimons] have been talking and we can't put the finger on what was behind our lack of cohesion and intensity in the first-half of an Ulster Championship match.
"We need to take the Qualifiers very seriously, we haven't turned into a bad team overnight, we were playing Division Four and we got out of that. Maybe some of the teams we played earlier in the year didn't crucify us the way Fermanagh did."
Posted: 3:59 pm May 19, 2016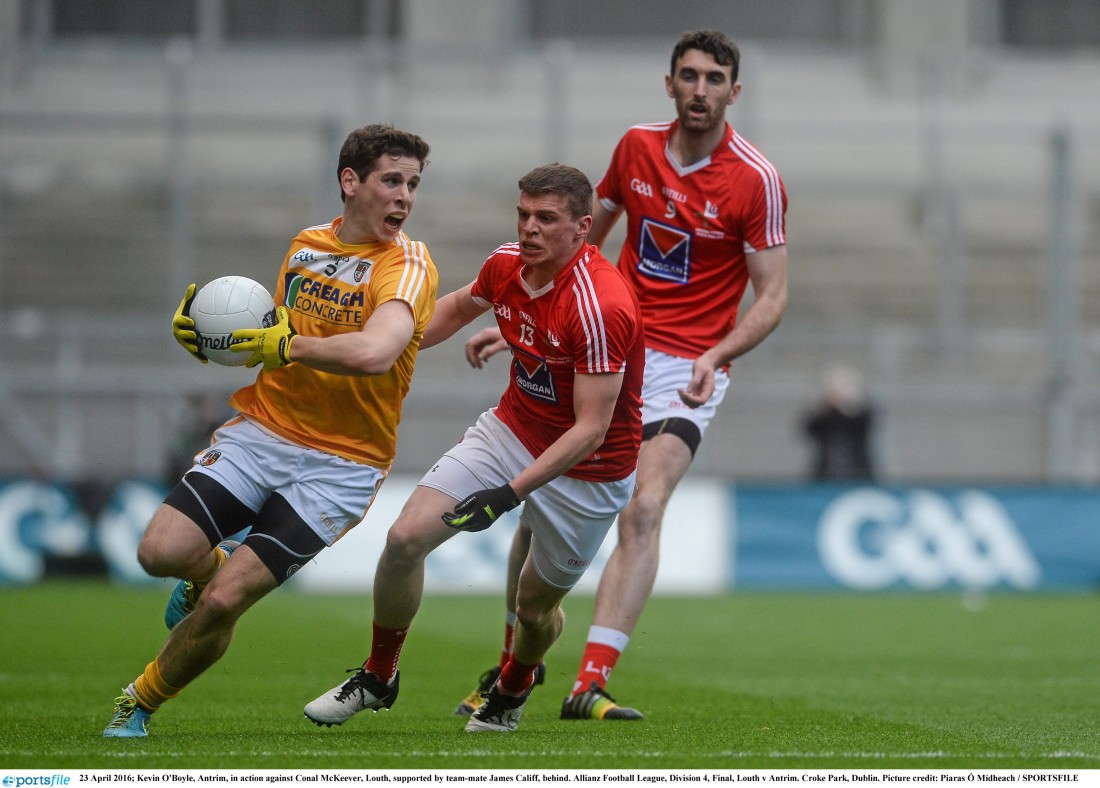 TWENTY-EIGHT times Kevin O'Boyle has pulled on the Saffron jersey and represented his county in championship battle. Twenty-eight times...
THE 'Gaelfast' project was launched this week.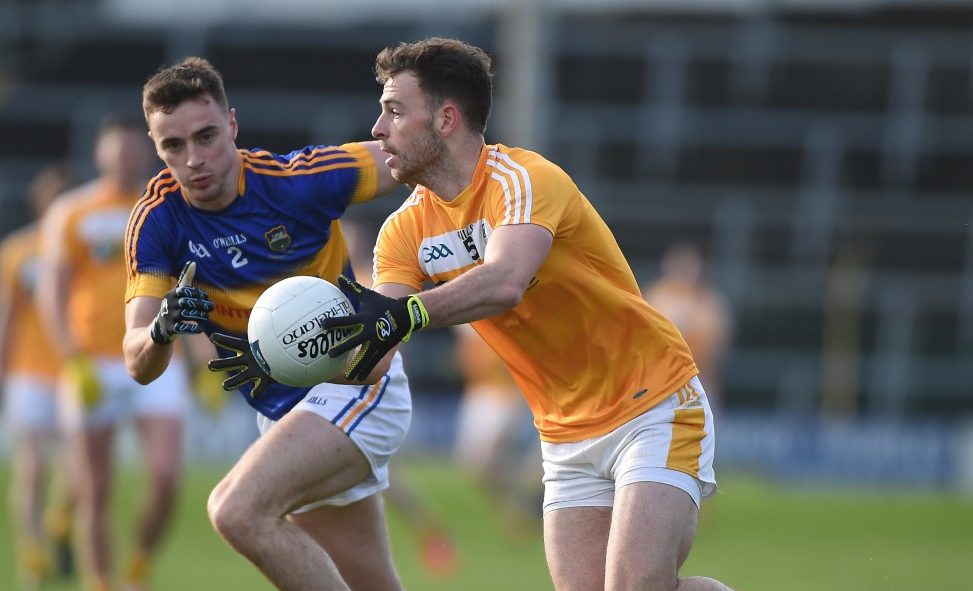 ANTRIM manager Lenny Harbinson could be facing a battle to keep the talented Matthew Fitzpatrick on his squad for...