Name:

Conall Jones

Age:

23

Occupation:

Building Surveyor/Development Officer
Teams played for:
Derrygonnelly, Fermanagh, UUJ
If you were throwing a party and you could invite anyone in the world, dead or alive, who would you ask around?
Pablo Escobar, Conor McGregor, McLovin and Keith Lemon to keep it all going.
Where do you like to go out to celebrate after a big victory?
The Devenish Bar is normally a lively spot in Enniskillen at weekends, and The Fly nightclub in Belfast is still a favourite of mine, even if I don't have a student car anymore.
If you weren't playing GAA what would you be at?
Would like to give boxing a go.
What's the worst pitch you've ever played on?

Has to be a toss of a coin between Lissan in December/Jan due to the 6 inches of snow or Newtownbutler (any month of the year due to the steep inclines)
Which character in any film are you most like?
Tom Hardy in the Warrior (same build)
Any odd items in your kit bag?
A hairdryer – Barry Mulrone's favourite
What's your preferred brand of gear?
It's hard to say with Eoin Donnelly and Clucker picking the gear…
Who's the biggest joker in the teams you play for?
Derrygonnelly – Has to be "Den 10 outta 10 Green" still celebrating the cship. Fermanagh – Seany Mc – thinks he has a left foot!!
Which team mate has the best looking other half?
I have!!
Who is the worst trainer?
Barry McCann or Che Cullen. Barry doesn't do runs (or tracking back) and Che always feels sick or light headed after the first run! For Derrygonnelly Steve Pot always seems to have late class…but obv not that late as he can still seem make it out that night.
Who spends most time in front of the mirror in the dressing room?
Tiernan Daly has to get the Hairband on.
Who's the best/worst person to share a room with on away trips?
Ryan Lyons! For some reason I always get stuck with him, between snoring and talking about some Lisa doll in his sleep, it's a joke.
Who's the best/worst person to sit beside on the team bus?
Best – Fla and Breeno, they seem to like giving me money. Worst – Decky Dose or Chris Snow – they are always having an argument with someone.
Who has the best and who has the worst diet on the team, and what does it include?
Ruairi Corrigan is the worst – Eats too many Springsteen's and is fond of the honesty fridge where he works. Best – Tom Treacy… not sure why his body fat is still sitting at 28%
Toughest opponent you have faced?
Mickey Jones, Derrygonnelly/Fermanagh
Best manager you've ever played under?
I better say Pete McGrath as I am nearly sure he reads the Gaelic Life!! Apart from Pete I have had good years with Martin Green & Mick Glynn and Paul Green, Rodger McGovern & Francie McKenna.
Best ever performance?
Cameo v Dublin AQF 2015
One to forget?
Ulster Club v Slaughtneil
When you were playing in the back garden, who did you pretend to be?
Ciaran McDonald
If there was a transfer market who'd be in and who'd be out of the team?
Diarmuid Connolly, Aidan O'Shea and David Moran, in. Eamon McHugh (Hate his warmups), Seany Mc (left foot antics) and Eugene McManus (Disappearing Act) all out.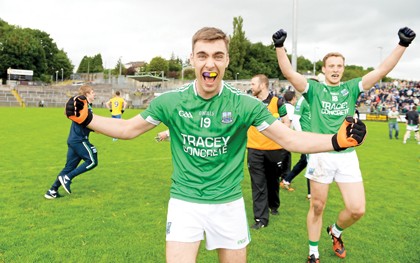 Posted: 7:00 pm December 15, 2015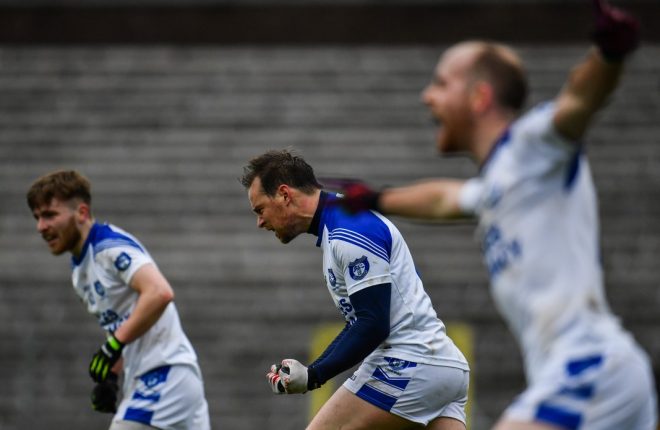 The Gaels will be huge underdogs in the Ulster final.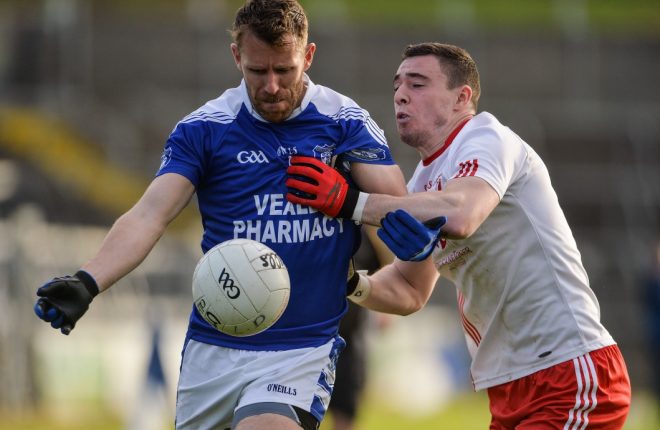 Derrygonnelly are preparing for a tough replay against Cavan Gaels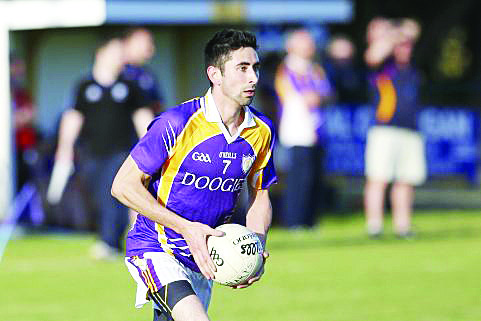 Read what Garvan McGinley had to say about Armagh Harps and Cavan Gaels