We've all seen it happen. The player is making a run forward, either on the ball or on a support run, when suddenly they pull up clutching the back of their leg.
A hamstring injury, game over.
They are one of the most common injuries suffered by GAA players, yet they are quite often one of the trickiest to sort out.
"It's known as 'the sniper,' because the person just gets taken out without anyone being near them," says Enda McGinley.
"We've seen it so many times at games and on TV, whether it's contact sports or athletics or whatever it might be.
"It's gut-wrenching for the athlete, because they are straight away aware of the situation, they know it's not an injury which they can push on through. Your game is over, and you're looking at a significant spell on the sidelines."
As well as an extended playing career with the Red Hands, McGinley's day job in Craigavon Area Hospital has seen McGinley work as a clinical specialist chartered physiotherapist for seven years, firstly in A+E and fracture clinic, before taking up his current role as a specialist orthopaedic practitioner in the consultant clinics. On top of this, for the past few years, he was running a private clinic in Toomebridge and assisting as a specialist physio with the Derry Senior footballers.
Now, he is putting that knowledge into use for the benefit of those who are suffering ongoing hamstring problems, through a hamstring course specifically based on the demands of the Gaelic athlete.
The course will combine individual assessments sessions with class sessions incorporating an education element, as well as the primary component of an extensive hamstring conditioning program.
The participants will be put through their paces over six sessions in Tyrone's state of the art Centre of Excellence at Garvaghey. The principle is to give those players the opportunity to target their primary issue in the off season and have them ready to go come the commencement of the new season in the New Year.
"There are so many players out there who are just trying to manage hamstring injuries via occasional rest and stretching or stepping out when they start to tighten up. In the end the players performance and confidence is going to suffer.
"The players just try to put up with a tight hamstring, a slight problem but it means that they're only running at 90 percent. That's a very frustrating place to be for a manager looking at a player… and an even more frustrating place for the player to be in, stepping out of training sessions because their hamstring has gone tight again."
The timing of the programme allows players the time they need to get things right before commencing their 2016 campaign, with the course providing them with the tools and the knowledge which should make the chances of the injury striking again much lower than they otherwise would be.
So who is the programme aimed at? Or who will benefit most from attending?
"It's for the player with the traditional dodgy hamstring or those that have suffered a significant hamstring tear in the season past and who want to minimise the risk of it occurring again. Bottom line though is that the program will be best suited to people who take their football fairly seriously and who know they are likely to follow the work. For those that do, I think they will find the course a great benefit and a hugely productive way of using the off season which is too often ineffectively spent doing generic weights programs for a whole team or worse, nothing at all.
"It's about the player taking back control, instead of being led and being dictated to by their hamstring. If they are in charge and in control, if they are addressing it properly, then they are significantly reducing the risk of being sidelined by a hamstring injury again. For the players and their teams that can only be a good thing!
Given the nature of the programme, places are strictly limited. For further information, or to book your place on the course, contact Enda by email at mcginley.physio@gmail.com or by telephoning 07720075527.
Posted: 2:49 pm November 10, 2015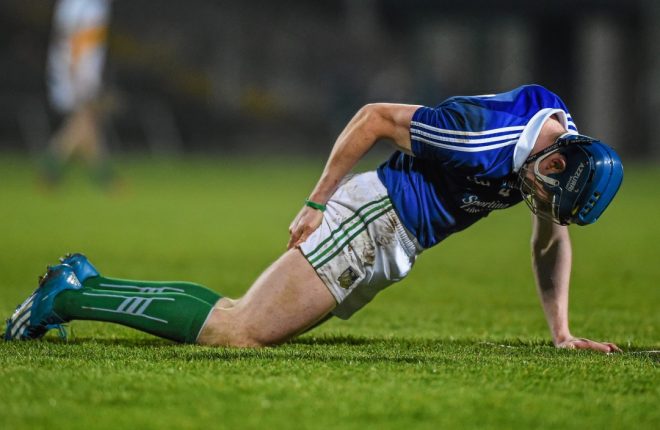 Pauric Grimes explains why it is important to be careful with a tight hamstring.
WITHOUT fail, every time I visit my granny's house, I get the same question from her.
By Ciaran Woods Ciaran Woods: You were back in action with Errigal Ciaran last weekend, securing a win over...