By John Hughes
Back in the ancient times when I was playing football as a young buck in Armagh, most of the toughest game you had were against townie sides. Pearse Óg, Harps, Keady, those were games you approached with trepidation rather than expectation. On the rare occasion you'd get to play a team from Lurgan it was a similar experience.
Cocky. That is the key adjective when it comes to describing townie teams. They'd come out on to the pitch with all the gear, a bit of a strut in their walk and funny hair and have a warm-up which went beyond kicking in and out of the posts. They'd play the game as if God owed them the win. And whenever they played Middletown they always seemed to get it.
What I didn't realise at the time is that Armagh are unusually good at the townie team thing. Lurgan has a healthy smattering of high quality clubs. Armagh city is home to two of the best teams in the county. There's another slew of decent clubs in the halo of Newry.
However, Armagh seems to be the exception rather than the rule when it comes to urban GAA. Rather like burn out and player welfare, the GAA is great at producing reports wringing their hands about the state of the game in our nation's urban areas, less good when it comes to doing something about it.
Let's look at a few examples. St Eunan's ruled the roost in Letterkenny for many a long year. Then Letterkenny Gaels was formed in 1996. It would be fair to say St Eunan's haven't made life easy for the Gaels. There has been a long running boundary dispute for one, and accusations from the Gaels about players being poached by their more established rival. Letterkenny has a population of 20,000.
Contrast that with Armagh city with a population of 15,000, about half of which would be of the GAA playing persuasion. On that metric Letterkenny should be well capable of sustaining not just one high-quality club, but four.
Take Omagh and Enniskillen as two further examples. Omagh St Enda's and Enniskillen Gaels are both magnificent clubs. They field a plethora of teams at underage level. But the huge problem is when it comes to big club games, there are only 15 players who can go on the pitch representing Omagh or Enniskillen.
Omagh has a population of 20,000, Enniskillen has a population has a population of 13,000. On the Armagh city calculation there should be three teams in Omagh town and two in Enniskillen. That would be 75 players lining out in big games, as opposed to the 30 who do so currently. Some would point to the likes of Glenswilly and Termon near Letterkenny, Killyclogher and Drumragh near Omagh, and Coa and Belnaleck near Enniskillen and say those clubs close to those major urban centres are providing an outlet for Gaelic games for people who, for whatever reason, don't want to throw in their lot with the main team in the town.
That's rubbish. Those clubs are providing GAA for their local communities. What is really happening is that people in urban areas are given much less opportunity to play Gaelic Games than their rural cousins. They don't go out to nearby rural clubs, they just give up on the GAA altogether.
And what a loss to the GAA that is. One of the biggest games when I was growing up was when Harps played Pearse Og. There would be no harder fought game anywhere in the country that weekend. The city and locality would be alive with it in the run up to the match. Rural derbies are tribal affairs, but urban derbies are culture clashes and so grab the wider imagination more readily. The
Harps were blue-bloods, they were from the leafier areas of the city and fancied themselves. The Ogs were street toughs playing to the edge and often over it. These were games a neutral could get their teeth into.
Because there were two high quality teams in the city it raised the standard for both sides. It created huge interest in GAA and, in terms of crude mathematics, it allowed more men of playing age to get the opportunity pull on a senior jersey and represent 'their' people.
Now, it goes without saying that Armagh Gaels are some of the finest you will ever find, but you can't tell me that the man from Armagh loves his GAA so much more than the man from Omagh, Letterkenny or Enniskillen.
The GAA has plans in place for Belfast, and we all hope that those meet with success. However, there is lower hanging fruit outside of the provincial capital when it comes to promoting GAA in urban settings.
Armagh shows that a population of 5,000 is more than enough to serve as a catchment for a healthy club in an urban area.
However, the Letterkenny example shows that relying on big-hearted local people to drive the thing might be a nice idea, but it's not effective. Ulster GAA needs to seriously look at going in and setting up brand new clubs and pump-priming their growth. As Armagh shows, the rewards are well worth the noses knocked out of joint.
comment@gaeliclife.com
Posted: 12:35 pm September 29, 2015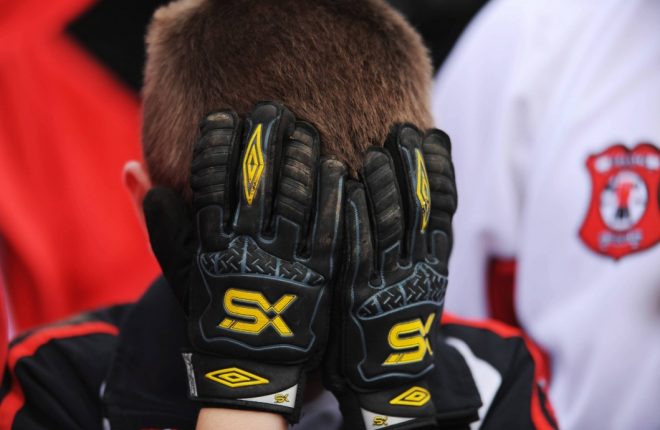 John Hughes explains the challenges facing underage fixture makers.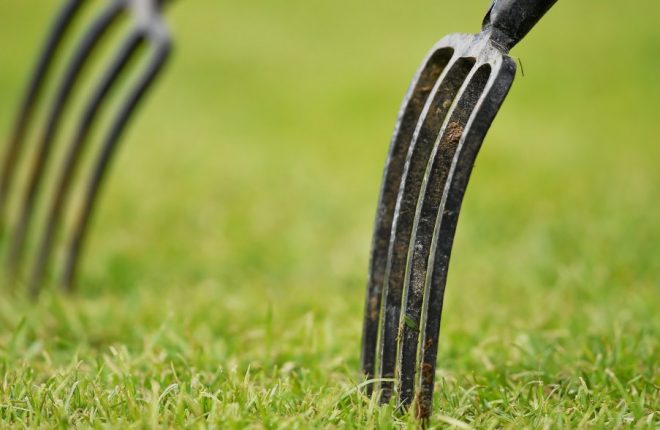 John Hughes highlights the secret's of the GAA's success.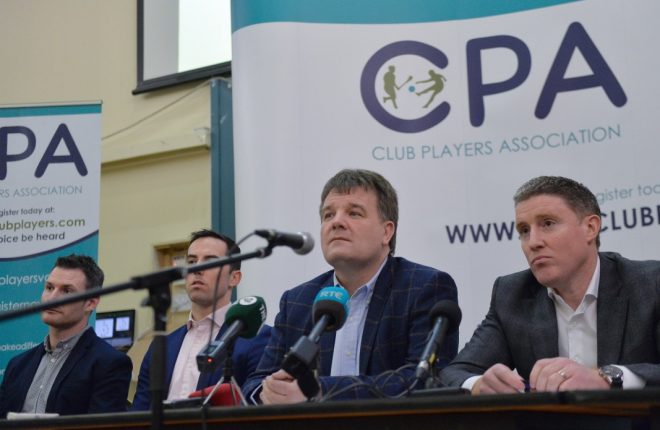 John Hughes says the CPA must get the same recognition as th GPA.