Name:

Matthew McNeice

Age:

22

Occupation:

Trainee Accountant
Teams played for:
St. Colman's, Queens, Annaghmore and Armagh
If you were throwing a party and you could invite anyone in the world, dead or alive, who would you ask around?
Kurt Russell, George Best, Jonny Cash and Rachael McAdams (check out Southpaw, sensational)
Where do you like to go out to celebrate after a big victory?
Day one is usually Valleys, day two is McKeever's and day three is a tour of Belfast usually ending in the Hatfield as you can't get in anywhere else as you haven't washed or changed for 3 days at this stage.
If you weren't playing GAA what would you be at?
Would have always liked to try my luck at rugby.
What's the worst pitch you've ever played on?

Callanbridge
Which character in any film are you most like?
Raymond Tango from Tango and Cash
Any odd items in your kit bag?
No
What's your preferred brand of gear?
Uhlsport gloves and Adidas boots.
Who's the biggest joker in the teams you play for?
Pete Carragher and James Morgan are a dangerous pair when they get together.
Which team mate has the best looking other half?
Special mention goes to Paul Courtney but I'll have to say John McCormick cause he's always banging on about his woman once he gets a drink in him.
Who is the worst trainer?
Pearse Casey, been rehabbing for the best part of the last 4 years.
Who spends most time in front of the mirror in the dressing room?
Quite a few contenders for that crown, although Paul McKenna is clear favourite.
Who's the best/worst person to share a room with on away trips?
Best is Paddy Morrison, man brings a Sega Megadrive with him, worst is David O'Hagan forever falling out with, or talking about his woman.
Who's the best/worst person to sit beside on the team bus?
Always sit with Oisin Mac Íomhair so it all depends on his mood.
Who has the best and who has the worst diet on the team, and what does it include?
Best would be Aidan Forker, worst is Oisin Mac Íomhair, you could ask him what he's eaten before training at anytime of the year and more times than not the answer's an Easter egg.
Toughest opponent you have faced?
Shane Walsh
Best or worst quote you've heard, either from a manager, player, opponent?
"There's no point taking your togs off after you've dirt yourself" Dessie McCormick on lads not bringing water bottles to training. Unsure of the point he was trying to make.
Best manager you've ever played under?
Excluding current managers, Declan Mussen at St Colman's.
Best ever performance?
2011 MacRory Cup QF against the Abbey.
One to forget?
2012 junior championship final
When you were playing in the back garden, who did you pretend to be?
Neville Southall
If there was a transfer market who'd be in and who'd be out of the team?
Too many to name to get rid of, I'd bring in James O'Donoghue and Mervin Downey to feed him the ball.
Posted: 1:00 pm September 8, 2015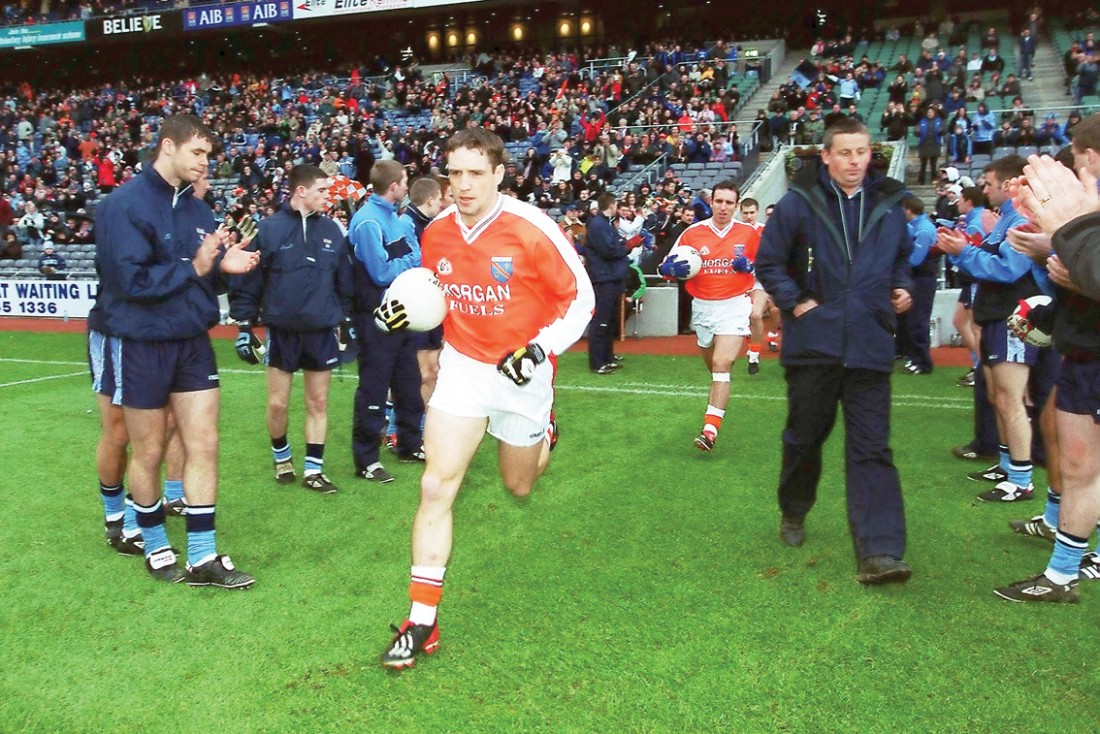 GAELIC Life columnist Kevin Cassidy has explored the impact that a siege mentality can have on a team's chances...