When? MAY 12, 1991
What? All-Ireland U21 final
Who? Tyrone 4-16 Kerry 1-5
Where? Newbridge
Whistler? Catharge Conlon (Westmeath)
A RESOUNDING success exactly 24 years ago this week heralded a new era for the GAA in Tyrone courtesy of this first U-21 All-Ireland triumph.
It was a win which paved the way for even greater success, with two of the team eventually sharing in an historic first Sam Maguire title.
Another 12 years elapsed prior to that 2003 breakthrough, although the majority of this team could well have secured that triumph must sooner.
However, in the aftermath of this big win over the holders, everything seemed possible for a special group of players.
Peter Canavan led them as captain, leader and top scorer.
He registered the impressive tally of 2-5 in the final, while his Errigal Ciaran clubmate, Eamon McCaffrey weighed in with 2-2.
Overall, though, the Tyrone attacking prowess was abundantly clear, with each one of the forwards contributing handsomely. Their free-flowing football devastated the Kingdom, who trailed by 3-9 to 0-3 at the interval break and were never really in contention.
The performances of Ciaran Loughran, Ciaran McBride, Adrian Cush, Brian Gormley, Paul Donnelly and Barry McGinn were also noteworthy as the Red Hands rocked to an easy win.
A tidal wave of joy erupted when the final whistle sounded on a ground-breaking title. It followed from three All-Ireland Minor titles, leaving just the senior one to aim for in what looked certain to be a bright future.
Posted: 8:35 pm May 14, 2015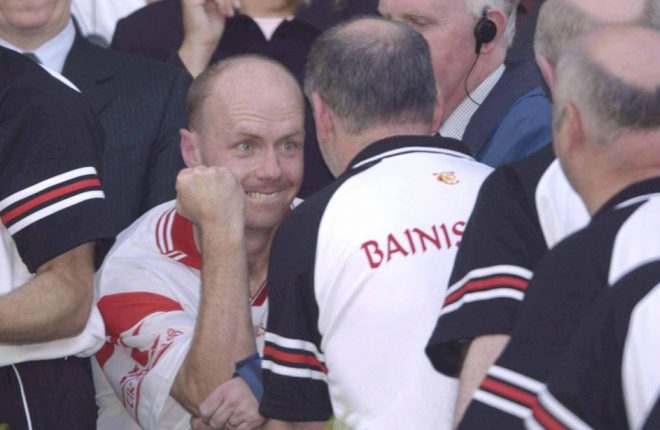 John Morrison says that managers and players need to learn more from losing.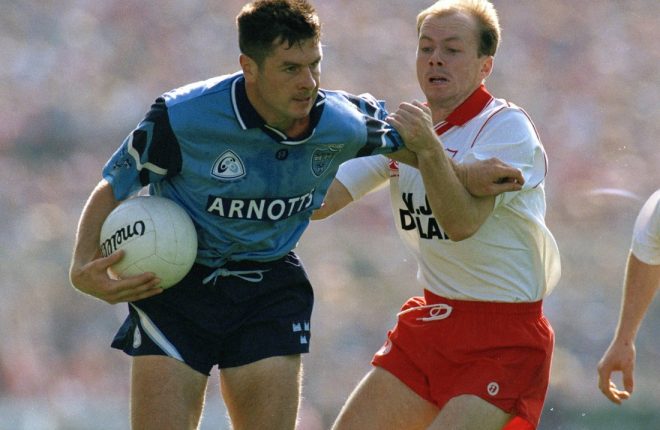 IT'S no exaggeration to say that Peter Canavan has high expectations for Tyrone this year. The Red Hands meet...
BRIAN McGuigan has said that Diarmuid Connolly is the one player he has seen who has come close to...