By Niall McCoy
ARMAGH have been dealt a huge injury blow with the news that Stefan Campbell faces up to three months on the sidelines with an ankle injury.
The Clan na Gael attacker suffered a freak accident at training and now faces a race against time to be fit for the Ulster Championship opener against Tyrone or Donegal on June 14.
"I have torn the ligaments on the inside and outside of my ankle," Campbell confirmed.
"I damaged the bone too, although it never fractured. My League is over.
"It's going to take eight or nine weeks to heal and that's without complications, so it might take longer."
Campbell suffered the injury whilst assisting the county goalkeepers with a kick-out drill.
"After the Wexford game I was taking a few weeks out," he said.
"I took a big hit in the ribs against Tipp, but I wasn't really aware of how bad it was until the Wexford game.
"I did my rehab, went and hit the free-kicks and all and went down and started to watch a bit of training.
"The keepers had asked me to stand out on the wing for target practice, wanting me to retrieve the balls and kick them back in.
"I was standing on the sideline and I had two balls in my hand.
"A third ball came and my hands were full so I sort of back-pedaled to receive the ball and I tried to take a first touch as if I was playing soccer.
"As I brought my leg back I went straight over on it on one side. I got it caught and I went over on the other side too."
Manager Kieran McGeeney will know more than anyone how much of a loss Campbell will be.
His contribution to the Orchard county was massive in 2014. He scored 2-24, 2-23 from play, as the side reached the All-Ireland quarter-final and as unlucky to miss out on an All Star nomination.
Fellow attacking ace Kevin Dyas is also racing to be fit for that Championship match. The Dromintee man suffered knee medial ligament damage in the Division Three clash with Tipperary.
Posted: 5:46 pm February 27, 2015
ARMAGH assistant manager Jim McCorry has given a strong counter argument to claims that they disrespected April's club only...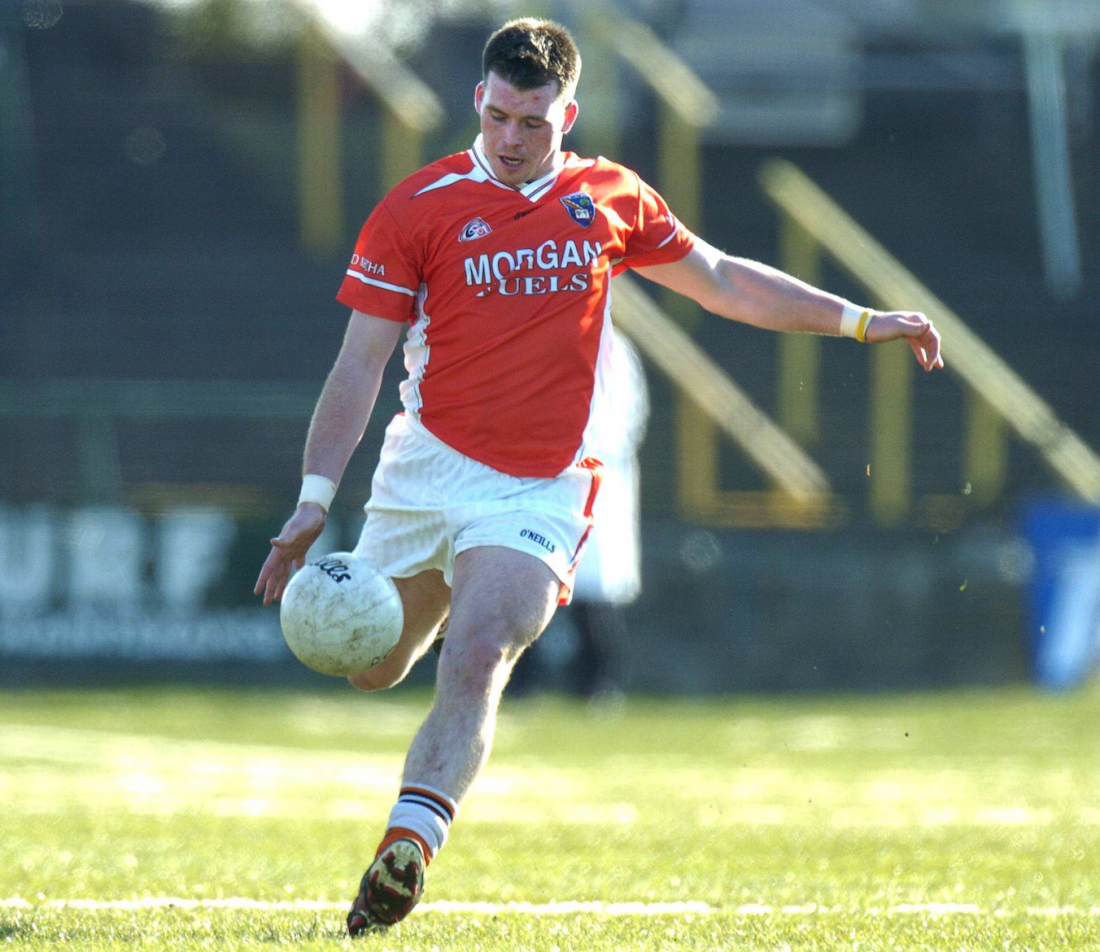 GAELIC Life columnist Ciaran McKeever has spoken about the time he was banned for eight weeks.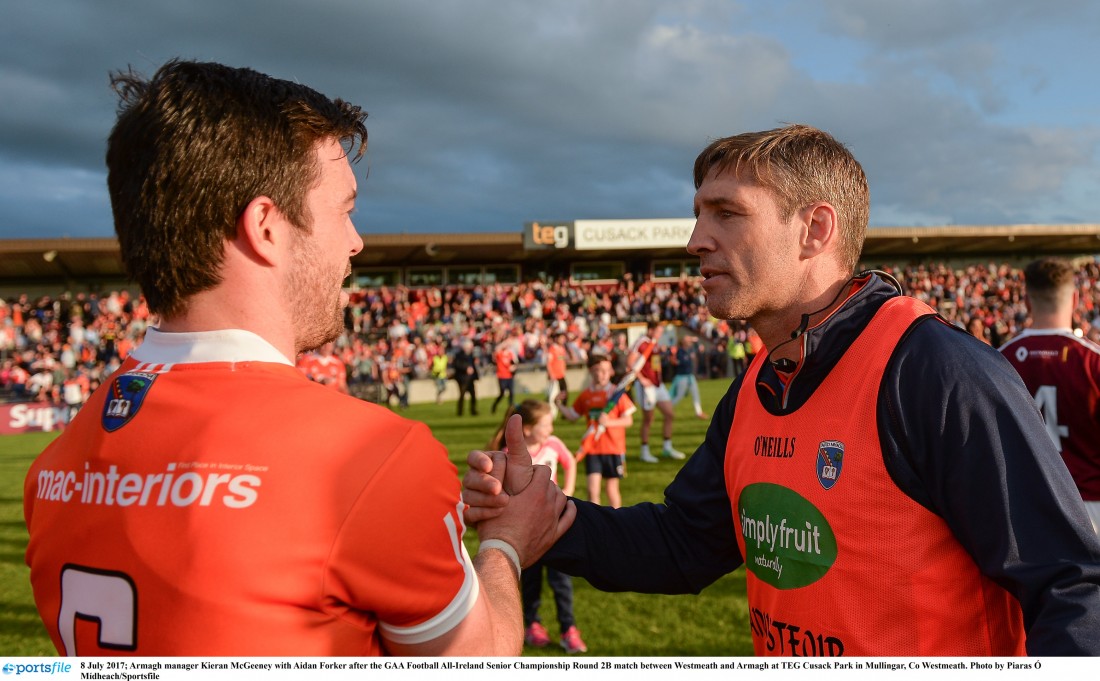 GAELIC Life columnist Ciaran McKeever believes that Armagh are putting the foundations in place to move back up the...